This weekly news magazine series, hosted by Sara Cameron, covers west-central Pennsylvania and beyond. Kaleidoscope features unique people and places in our region; the "Good News" about our area. You can watch Kaleidoscope every Wednesday at 12:30 pm on ABC 23 and 10:35 pm on FOX 8.
If you have a story idea, email chris@camronvideo.com.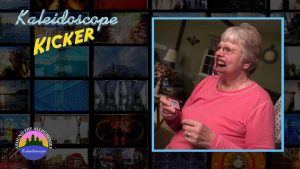 Everyone expects a good time when you play this game, but no one expected this when it was this woman's...